On October 30, 2023, Pinax participated in The Graph Foundation's On Campus event at Chengdu University of Information Technology in Sichuan, China.
The Graph On Campus aims to educate and empower the next generation of web3 creators by teaching them about web3 technologies, including how to build powerful dApps with The Graph.
The schedule currently includes more than 30 campuses globally, spanning across Canada, the US, India, China, and Hong Kong, with more to be added.
Chengdu University of Information Technology
The event was hosted by Du Haolong, a member of the Graph Advocates. Cheng Shijie, representing the Chengdu University of Information Technology Blockchain Association, provided a brief introduction to the association.
Le Sheng, representing The Graph, offered a detailed introduction to blockchain's fundamental concepts, application scenarios, The Graph's vision and mission, and paths for participation and learning.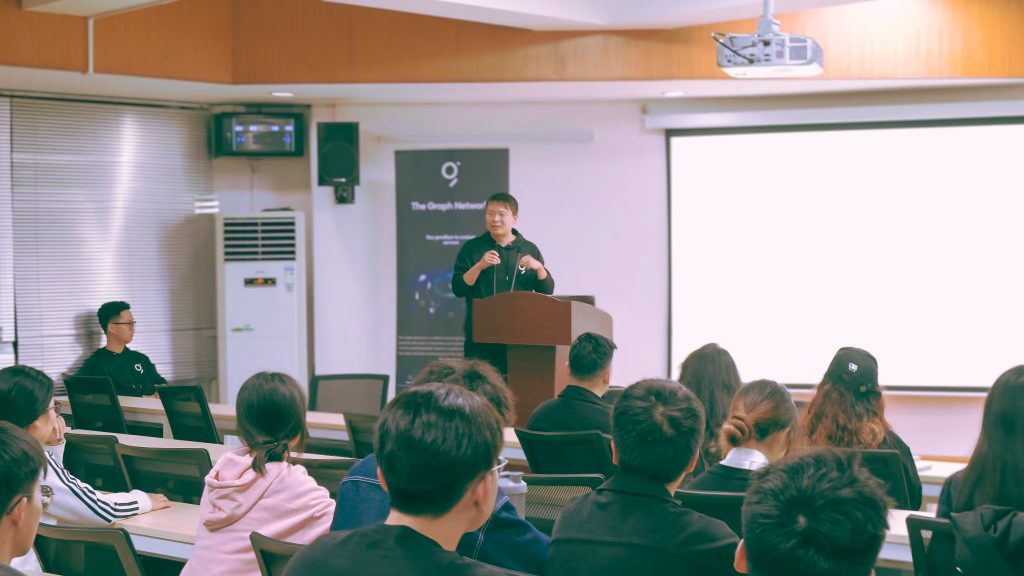 Lena, representing Pinax, shared her interesting journey into web3 and introduced Pinax's brand inception story and its role within The Graph. Lena encouraged everyone to visit the Pinax official website and get access to the subgraph development workshop GitHub repository to start their web3 journey.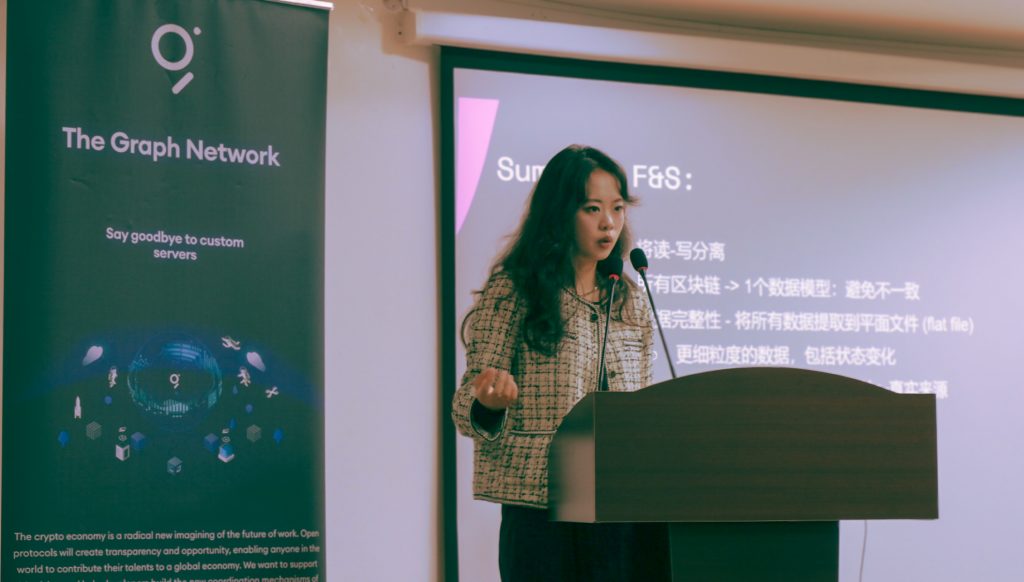 Pizza time!
The event took place at Chengdu Information Engineering University, the first institution in China to establish a Blockchain Industry College. The open event was attended by more than 40 students, and as a primary participant, the event team was honored to introduce web3-related knowledge to the students.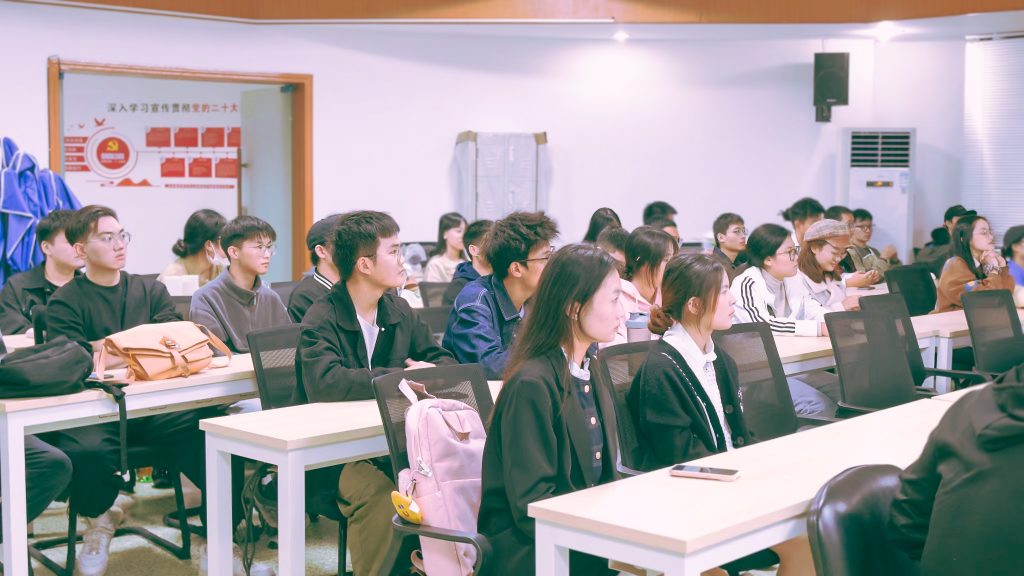 During the middle of the web3 journey, some delicious snacks and pizza were provided for everyone. This provided an opportunity for attendees to socialize, discuss topics of interest, and network.
Q&A session
To encourage participants to start building their own applications and actively delve into web3-related knowledge, the event team facilitated an on-site Q&A session. The top five questioners received The Graph hoodies as gifts.
The students were highly interested in the web3 field, asking questions that covered blockchain fundamentals, The Graph network's workings, entry-level operational details, and how to join this promising industry. It would not be surprising if these students become pillars of the web3 industry in the future.